Fiat Money and Intergenerational Conflict – Bitcoin Magazine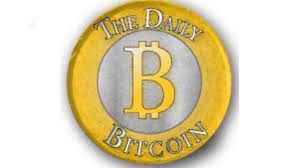 At a time of unprecedented economic uncertainty, central banks around the world are reacting to the novel coronavirus by printing money, slashing interest rates and generally doubling down on the globe's deflationary spiral.
Amid all of this self-destructive behavior, Bitcoin Magazine's "WTF Is Happening With the Fed?!" podcast series has been examining the Federal Reserve's actions, the critical differences between manipulated markets and the Bitcoin ecosystem and all of the other questions now raised about the concepts of money and value at this most confusing time.
In the latest episode of the show, "Fiat Money and Intergenerational Conflict," hosts Christian Keroles and Colin Harper welcomed Andy Edstrom, author of "Why Buy Bitcoin," to discuss how the two sides of a sharp generation divide — that between Boomers and Millennials — are interpreting and expect to deal with the current economic crisis.
"The point is that we're incurring literally trillions of dollars at the government level, which the older generations aren't going to pay back because they will have passed away before that bill comes due and that's just going to fall on the shoulders of the younger generation," Edstrom said.
In addition to the macro, generational questions about how debt-fueled federal stimulus will ultimately impact our society, the group drilled into how this overall uncertainty could drive Bitcoin adoption.
"One thing that might cause a change is more and more headlines about the government printing more and more dollars, as well as every day that goes by with, let's say Bitcoin, that it doesn't fail basically," Edstrom explained. "It gains mindshare and people continue asking, 'Oh, this thing's been around for 10 years, 11 years and 12 years, why hasn't it failed and what's going on here?'"To hear the full conversation and explore other episodes of the show, visit Apple Podcasts, Spotify or Libsyn.
Peter Chawaga
Peter Chawaga is a senior editor at Bitcoin Magazine. He HODLs BTC.